Top 3 Questions About Invisalign Answered By a Cosmetic Dentist!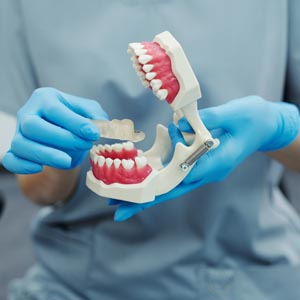 Invisalign is a revolutionary technique to address common orthodontic issues whilst improving the appearance of your smile. Invisalign uses bespoke clear aligner trays that are invisible when worn. This is different from traditional metal braces.
Invisalign is quite popular among clients of all ages because of its simplicity and discretion. In our previous blog, we have explained 8 major ways to fix your teeth with cosmetic dentistry in Los Gatos. However, Many patients who are considering orthodontic treatment would want to get some clear cut answers to their questions before committing to it. This avoids confusion. So, we have listed the top three common questions related to invisalign and the answers below. Our cosmetic dentist in Los Gatos defines answers to the three most frequent queries about Invisalign.
Invisalign: What is it?
A treatment that helps to reposition your teeth is Invisalign treatment. In comparison with traditional braces, these invisaligns are clear aligners. Dentists in Los Gatos use clear aligners instead of metal braces to straighten teeth. Invisalign aligners are simple to take out, clean and wear.
If a patient has crowded teeth, gaps, spaces, open bites, crossbites, overbites, or transitional orthodontic, Invisalign is recommended.
Insurance and Invisalign: Does Invisalign Fall Under Any Insurance?
Not all dental insurances are the same. Some do cover dental Invisalign, but some insurances don't. A financial consultant can provide you all the details and benefits of your insurance if that option is feasible.
What Advantages Does Invisalign Have over Other Options?
Invisalign is comfortable, safe for children, adolescents, and adults to fix dental issues. They outperform other aligners. Here are 4 advantages of Invisalign in Los Gatos over other options.
Easy Cleaning:

It's easier to clean because the aligner trays may be easily removed. Brush them lightly with toothpaste and warm water before affixing it in the mouth.

Less Dental Visits:

Aligner trays are provided for the present phase as well as subsequent stages. Receiving the trays ahead of time allows you to proceed to the next process without having to return to the office.

Freedom to Consume a Variety of Food Items:

Since Invisalign aligners can be removed, eating and drinking whatever you want is possible. But, one should be careful before placing the Invisalign into the mouth. The mouth needs to be cleaned thoroughly.

Enhance Your Appearance:

Nobody likes to show off their orthodontic treatment, especially aligners. Invisalign aligners are transparent and cannot be identified when worn. This is undoubtedly one of the ultimate advantages associated with Invisalign treatment.
Conclusion:
If you want to go in for an invisalign treatment and are looking for a cosmetic dentist in Los Gatos or a clinic then consider Esthetic and Family Dentistry. Dr. Kamyar Negari and the excellent team he leads can offer you the best service when it comes to invisalign. Browse through our website of Esthetic and Family Dentistry or call us at 408-377-8302 to gather more information about our timings and services.
---
---