Importance of Visiting a Cosmetic Dentist in Los Gatos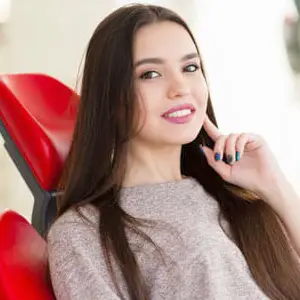 Cosmetic dentistry is recognized as a breakthrough process that enhances the quality of your teeth by exterminating discoloration, misalignment and other issues. It transforms your teeth which allow you to smile. This procedure can help anyone to attain the charm which they lost due to dental issues.
To get professional treatment from expert dentists, the subject must create an incline to the treatment blueprint suggested by the dentists. In our previous blog we have explained about 5 benefits of cosmetic dentist procedures in Los Gatos. However, cosmetic dentistry has distinct procedures such as teeth whitening and dental veneers, dental bonding, dental crown, inlays, on lays, dental implants, and other options.
If you want to get glistening white teeth, then consider Esthetic and Family Dentistry, where Dr. Kamyar Negari offers quality cosmetic dentistry treatment. The patient can contact the office to know the nitty gritties of services.
5 Importance of Visiting a Cosmetic Dentist in Los Gatos:
Enhance Smile:

First and foremost, cosmetic dentistry can enhance your smile because most people presume that their smile can be better. So, to get desired results, make sure to receive full-fledged dental treatment from experienced cosmetic dentist in Los Gatos. They can ensure top-notch services at cost-effective rates; they can execute smile analysis that offer a crux to dentists about your smile's positive and negative aspects.

Brighter and Whiter Teeth:

For getting a whitened tooth, it is decisive to explore cosmetic dentistry. It is an affordable option. Another astonishing fact is that one can get dentistry treatment for teeth whitening at home or on the dentist's chair. Opt a cosmetic dentist in Los Gatos for polished results.

Optimum Comfort:

Cosmetic dentistry provides an optimum level of comfort to its patients. The treatments are not solely developed or associated with the beautification of the overall appearance of the subject. There is no rigidity as well. One can choose any procedure from an array of choice. Pick the one suggested by the cosmetic dentist in Los Gatos.

Overcome Dental Challenges:

The subject can also rely on the cosmetic dentistry process if they lost their teeth due to cavities or gum diseases. Dental cosmetic surgery encompasses options like dental, veneers, crowns, on lays, and many other treatments that can perfectly fit your case.

Self-Esteem Booster:

Last but not least, cosmetic dentistry treatment guarantees that it can boost your self-esteem. It is witnessed that several people feel less stressed and more confident after undergoing a cosmetic procedure. However complex the problem be, Los Gatos cosmetic dentist can rectify your issues.
Conclusion:
If you are in Los Gatos and require the service of the finest cosmetic dentist in Los Gatos, consider Dr. Kamyar Negari, DDS at Esthetic and Family Dentistry. Inspect our website to explore the services provided by the dental clinic. For more information call us at 408-377-8302 and schedule an appointment today.
---
---