Smile Brightly Into 2023 With Cosmetic Dentistry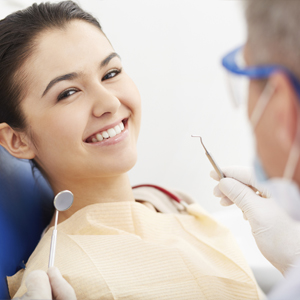 The turn of the New Year is a great time to focus on yourself and make your health a priority. And what better way to start off 2023 than by treating yourself to cosmetic dentistry? A leading Cosmetic Dentist in Los Gatos can enhance your smile in ways you never thought possible! In a previous blog post, we discussed 5 cosmetic dentistry treatments in los gatos to improve your smile. However, in this post, we will discuss various reasons to get cosmetic dentistry in Los Gatos by our qualified dentists.
5 Reasons to Get Cosmetic Dentistry in Los Gatos This New Year:
There are many reasons to get cosmetic dentistry. Here are your five reasons to get cosmetic dentistry this year.
Boost Your Self-Confidence:

Let's be honest; we all want that perfect, Instagram-ready smile. And if your teeth aren't quite as picture-perfect as you would like them to be, don't worry! Cosmetic dentistry offers several procedures that can help restore and even improve the appearance of your teeth.

From veneers to whitening treatments, there are plenty of options available for creating a picture-perfect smile that will boost your confidence when you flash it in person or online.

Improve Your Oral Health:

Cosmetic dentistry isn't just about aesthetics; many of the treatments offered can improve your oral health as well. For example, if you suffer from tooth decay, dental crowns or bridges can restore function and strength to those areas without sacrificing an attractive appearance.

In addition, porcelain veneers can fix chipped or cracked teeth while also protecting them from further damage.

Enjoy Lasting Results:

When it comes to improving your smile, results are everything! Fortunately, many cosmetic dental procedures offer long-lasting results with minimal maintenance required once the procedure is complete.

Dental implants and bridges offer lasting solutions for missing teeth, while crowns and veneers provide durable protection for damaged teeth that won't need replacing every few years as some other treatments do.

Get Fast Results:

While some cosmetic dentistry procedures require multiple visits over several weeks or months (such as orthodontic treatment), others offer fast results with minimal wait times between appointments.

Teeth whitening treatments typically take just one visit and only 1-2 hours of chair time, depending on how stained or discolored the teeth are, so you could have an instantly brighter smile before lunchtime! Other minimally invasive procedures, such as veneers, may also be completed in just one visit, depending on each individual case.

It's Affordable:

Cosmetic dentistry is often more affordable than you might think. Many dental insurance plans cover a portion of the cost of certain procedures, such as restoring damaged teeth. In addition, many dentists offer payment plans or discounts for cash payments that can make it even more affordable.
Cosmetic Dentist in Los Gatos:
The New Year is full of possibilities, including transforming your smile with cosmetic dentistry! From boosting self-confidence to enjoying lasting results with minimal maintenance needed afterward, there are countless benefits associated with these treatments that go far beyond aesthetics alone.
So why not start off 2023 by treating yourself (and your smile) right? Contact Dr. Kamyar Negari, Dentists in Los Gatos, today for more information about our available services or dial us at 408-377-8302 right away.
---
---