5 Ways to Improve Your Smile With Cosmetic Dentistry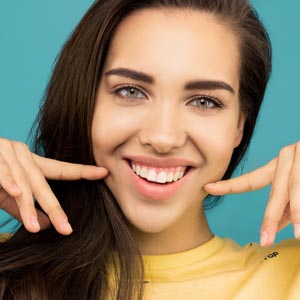 It is natural to smile and laugh without thinking when you're confident. There's a lot you can do to improve your smile if you're self-conscious about it because of some flaws. Esthetic and Family Dentistry, where Dr. Kamyar Negari, DDS in Los Gatos, CA, leads an experienced team of dentists who can improve your smile and dental health with a variety of treatments. In our previous blog, we answered top questions about Invisalign by our cosmetic dentist in Los Gatos. Here, we'll look at five effective ways to get the smile you want with the help of a cosmetic dentist.
5 Methods to Enhance Your Smile With Cosmetic Dentistry in Los Gatos:
Teeth Whitening By a Professional:

A brighter, whiter smile can improve your chances of landing a new job or impressing someone. This is likely because whiter teeth are linked to feelings of confidence, cleanliness, and beauty. This is the easiest, fastest, and the most affordable treatment to fix a broken smile. Esthetic and Family Dentistry of Kamyar Negari, DDS offers professional-grade in-office and at-home teeth whitening alternatives. It will brighten your teeth in multiple shades.

Invisalign For Teeth Straightening:

Crooked, overcrowded, or gapped teeth are treated with Invisalign in Los Gatos. Without the inconvenience of braces, the custom-made mouthpieces gradually reposition your teeth into a better alignment.

Use Veneers to Hide Flaws.

If you want an instant "Hollywood" smile, you might wish to consider veneers, as many renowned actors do. The front of your teeth has thin porcelain or composite resin shells glued to them. If you're disturbed by surface flaws such as chips, cracks, or stains, veneers can assist. In veneers, the color white stays for a longer time and works better than natural enamel.

Dental Implants Can Be Used to Replace Lost or Damaged Teeth:

A metal root and a crown replace damaged or lost teeth. Cosmetic dentist in Los Gatos advises this long-lasting treatment to many patients. It is considered one of the best treatments in cosmetic dentistry. Dental implants, unlike dentures, stay put and never shift.

Maintaining Good Dental Hygiene Practices:

When it comes to protecting the vibrancy of your teeth, nothing beats good cleanliness habits, whether you decide on a smile-enhancing procedure or not. Always remember that good oral care reflects on your smile. Teeth that are in good health are whiter and less susceptible to decay, infections, and loss.
Conclusion:
As stated above, Esthetic and Family Dentistry in Los Gatos, CA, where Dr. Kamyar Negari, DDS practices, is one of the best dental clinics which can transform your smile with cosmetic dentistry. Visit our family dentist in Los Gatos Dr. Kamyar Negari and the team offer Invisalign, implant dentistry, general dentistry, endodontics, pediatric dentistry, and digital impressions. Call us at 408-377-8302 to gather more information. Visit our website of Esthetic and Family Dentistry to arrange for an appointment.
---
---