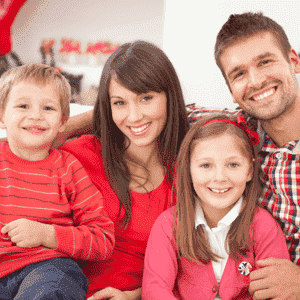 Regular dental visits are imperative in maintaining your oral health. If the care of your mouth is neglected, you may experience a host of dental problems, many of which are preventable. According to the American Dental Association (ADA), it is recommended that you visit the dentist at least twice a year.
Our office cares for both the oral health and the overall health of you and your family. Our approach toward each patient is individually tailored to meet his or her health needs. Our aim is to help create a beautiful and natural smile for every patient. We know smiles and we would love to help you achieve your best smile. Located in the beautiful community of Los Gatos, our office is conveniently positioned to serve patients not only in Los Gatos, but in Campbell, San Jose, and many neighboring cities as well. We strive to enhance your family's oral health. Our exceptional dental care over the years has given us the opportunity to serve countless families--many of which are multi-generational!
Family Dentistry Services
We provide a wide variety of dental services to help your family achieve optimal oral health. Preventive care, tooth restoration, and orthodontic treatment are all part of our services. We use cutting edge, high-tech equipment to diagnose dental problems in the early stages of development. These include our digital X-ray system with enhancement tools, as well as a laser light unit for checking the grooves in teeth.
Routine visits with our hygienists can help families avoid serious dental problems. We pride ourselves in educating our patients so they can develop good oral hygiene habits. Good hygiene habits should start at a very young age. Besides educating patients on how to care for their teeth, we strongly recommend a nutritious diet which can help keep the teeth and gums healthy. Information in this regard can make patients more conscious about their oral health and hence improve their overall quality of living.
Family Dentist in Los Gatos, California
​Dr. Negari and his team would love to be your dental provider. We provide Esthetic & Family Dentistry, in Los Gatos, California. Call us at 408-377-8302 to book an appointment.