Throwing Light on the Way Invisalign Works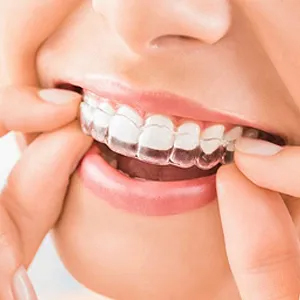 Invisalign treatment is primarily used to correct the alignment of teeth. It is one of the most popular orthodontic treatments. If your teeth are crooked and are not aligned with the jawline, consult your dentist and find out why Invisalign in Los Gatos is better than traditional aligners. Dr. Kamyar Negari at Esthetic and Family Dentistry is a renowned dentist providing dental solutions like Invisalign to give you an amazingly beautiful smile. If you are wondering how Invisalign can make a difference, here is how the procedure works.
How Invisalign in Los Gatos Works and Aligns Teeth?
Invisalign is a popular orthodontic treatment that uses clear aligners developed from impressions and images generated from the computer. The dentist takes these impressions from the mouth of the patient. It is used to alter teeth position and align them with the jawline.
Series of Molds:
Unlike braces that used fixed metal wires and brackets to pull the teeth into the right alignment, Invisalign in Los Gatos uses a series of molds for teeth alignment. These molds are used for a long time, and gradually it forces the teeth to move into an improved and new condition.
First Fitting:
Visit the orthodontist who will start the preparatory work, and soon you will get the feel of Invisalign in Los Gatos. The modeling of these clear aligners from the impressions in your mouth makes them a perfect fit for you. It may feel a bit tighter initially, but after a few days, it is comfortable.
Reviewing the Fit of Invisalign:
The cosmetic dentist in Los Gatos will review the fit at this stage and try different molds before selecting the perfectly suitable one. They will ask you if you feel uncomfortable or can sense movement of trays, etc., in the mouth. After feeling a strange sensation in the mouth for some time, you will get used to it, and the realignment process will begin.
Follow-Ups After Invisaling Treatment in Los Gatos:
You will have to visit your dentist for your scheduled follow-ups. After a few days of discomfort like aching teeth as they are being forced into an improved position, you will feel comfortable after every tray change. At every follow-up, your Los Gatos dentist will change the Invisalign aligners. It usually happens every couple of months. Dentists suggest wearing the aligners for at least 20-22 hours to get the tongue acclimatized to the new environment.
Visit Our Los Gatos Dentist for Invisalign Treatment:
If you're looking for Invisalign in Los Gatos, consider Dr. Kamyar Negari who practices at Esthetic and Family Dentistry. Inspect our website to gather more information regarding the services offered or to watch dental videos to educate yourself about dental hygiene. Arrange for an appointment or have a conversation with them right away by calling at (408) 377-8302.
---
---