Points to Consider When Choosing a Family Dentist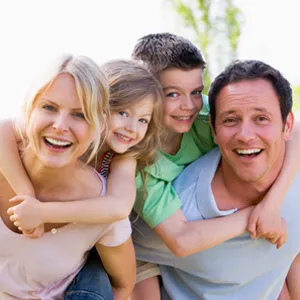 For many, looking for a new family dentist is a nerve-racking experience. Since we are entrusting our entire family's health in their experienced hands, we want the best professionals available.
Allow us to make this journey more comfortable for you and help you look for a family dentist that will not only take care of your family's immediate oral health but offer value-added service for a long term benefit
If you are looking for the best family dentist in Los Gatos, here are some things to consider. If you are looking for the best family dentist in Los Gatos, here are some things to consider.
Their Location
Location is everything. It is essential to ensure that your family dentist is nearby your home or work so that you can reach out to them without worrying about the commuting time.
Having a dentist nearby also encourages you and your family to visit for routine check-up and leaves no excuse postponing it for tomorrow.
Therefore, you must choose a family dentist near you.
Experience and Achievements
Dental health or overall health, you should not compromise on either of them. Therefore, you should look for a family dentist who has the right qualification and, of course, experience in taking care of his/her patient's dental requirements.
Please do your research, check out their alma mater, and their experience in the field to ensure that you and your family's health are in the right hands.
Services Offered
Some family dentists offer end-to-end services while some provide specialized services. It is up to you to decide what kind of offerings you are looking for. It is helpful to go for a family dentist who offers overall dental treatment services in contrast to specific functions.
Quality of Services
You need to look for a family dentist with whom you will establish a long term care giver relationship. Therefore, it is crucial to evaluate the quality of his/her services. You can do this by reading up on reviews, but make sure that you are leveraging authentic review sites for your research.
You can also visit the office to check for the quality and evaluate the customer experience or talk to other patients who might be visiting the clinic for some time for their honest opinion. You want someone to take care of your family's oral health for years to come, and it mandates that you check for the quality of work.
Your Budget
Finally, your budget also plays a significant role in determining the family dentist you will end up going to. In a real sense, this is a deal-breaker.
So before you finalize your family dentist, check their price structure. Moreover, if you have insurance, check if your dentist will accept the type of insurance you have.
Conclusion
Choosing a family dentist is a process that needs careful consideration. So next time when you draw a list to select the best family dentist in Los Gatos, you should follow the checklist mentioned to help you make the right decision.
---
---