4 Reasons to Try Invisalign This Summer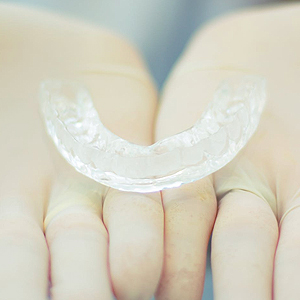 Everyone desires a beautiful and perfect set of teeth, free of flaws. Often that's not the case, and wearing metal braces remains the only option to straighten the teeth. However, in today's time, there are far better alternatives available. The most popular example being Invisalign. These clear trays shall provide similar benefits as metal braces. However they are much more convenient to use. In our previous blog, we have answered 3 questions about Invisalign answered by our Cosmetic Dentist in Los Gatos. Read along to know the 4 reasons for trying Invisalign this summer.
4 Reasons to Try Invisalign in Los Gatos This Summer:
Getting a Healthy Mouth

Once your teeth are uneven, it is difficult to remove all of the plaque and foodstuff that has been lodged between them. You or your kid may be fighting to maintain the mouth fresh, and this is an issue that may worsen over time. Plaque buildup can cause gum disease, which can lead to tooth loss at a young age. This summer, invest in a healthy smile by visiting a cosmetic dentist and you'll have a brighter grin before you realize it.

People Will Hardly Notice

Another advantage of Invisalign dentistry is that the transparent trays used to shift teeth are scarcely apparent to others while being worn. People working from home will no longer have to worry about a nagging colleague calling out their trays. Teens may wear their aligners at school without their friends making fun of them.

Don't Have To Miss Out on Favorite Food

Another advantage of beginning Invisalign in Los Gatos during summertime is that you won't have to forego all of your favorite summer indulgences. There are zero restrictions on your food habits. Since, you can unfasten the aligners while eating, unlike the steel braces. You may simply enjoy yourself like you do each summer.

Requires Less Time:

Invisalign requires fewer trips to the dentist's office than conventional braces. This implies you'll be spending less time in the dentist's office and much more hours pursuing your favorite fun activities.
Conclusion:
It's high time that you stop being embarrassed of yourself and bring a positive change by incorporating invisalign in your life. You will be astonished at the ways your smile can improve your life. For most efficient dental services, choose Dr. Kamyar Negari, a reliable cosmetic dentist in Los Gatos, serving in Esthetic and Family Dentistry. Reach out to Esthetic and Family Dentistry at 408-377-8302 for booking an appointment. Visit our website of Esthetic and Family Dentistry for detailed information about the services provided.
---
---