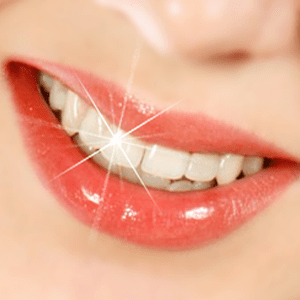 A beautiful smile is powerful. It can create a positive impression and make a person look younger and more approachable. Studies conducted by researchers have shown that smiles can help in career growth.
In order to achieve these esthetic goals, cosmetic dentistry is a branch of dental medicine dedicated to maintaining or enhancing the esthetics of your teeth, gums and lips, while not compromising your oral health. Cosmetic dentists consider each and every physical aspect of the teeth and gums when recommending a treatment. The visible teeth in the front, the gums and the lips are given highest priority. They should be in perfect shape for the smile to shine.
If you are looking for a smile makeover, we are the experts. We put the patient's needs first when conducting cosmetic dentistry treatments. We have a team of dental assistants, hygienists, and supporting staff led by Dr. Negari to help you achieve your dental esthetic goals. Our cosmetic dentistry services are extremely effective and our goal is to surpass your expectations. Our dental professionals listen to your each and every concern, working towards a treatment plan which addresses everything. The skills and knowledge of our cosmetic dentist comes in play during the treatment. Thanks to Dr. Negari's expertise, we enhance your already beautiful smile and take it to the next level.
Identify and enhance
Cosmetic dentistry is about examining the esthetics of teeth and doing what is necessary to improve it. This requires the ability to identify the changes that can enhance the appearance of your teeth and gums. ​Dr. Negari interacts with patients to know what they can expect from the treatment. After understanding the patient's needs and thoroughly evaluating the situation, we can suggest suitable treatment options to the problem.
There are several factors related to the esthetics of your teeth and gums. The color, shape, size and alignment of teeth play vital roles in the esthetics of the smile. Our cosmetic dental services can address all problems associated with the esthetics of your teeth and gums. Below you will find some of the cosmetic dental services provided at our office.
Gaps between teeth
Irregular shape of teeth
Discolored teeth
Tooth decay
Missing teeth
Correcting a misalignment in teeth
Treating a gummy smile
Invisalign® Treatment
Invisalign® is used for treating a misalignment in teeth. They are a cosmetic solution to orthodontic problems since they are virtually invisible. With Invisalign® aligners on, patients can take part in social events without being conscious about their orthodontic treatment.
Dental Implants - Solution For Missing Tooth
​Dental implants are one of the finest prosthodontic solutions for a missing tooth. They look very natural. The crowns of dental implants are specially designed to improve the appearance of teeth.
Cosmetic Dentist - Teeth Whitening
A teeth whitening process is among the common cosmetic dentistry procedures performed at our office. It is very effective in improving the appearance of the smile. The process removes stains from the enamel layer of the teeth and brightens the smile. The results are quite effective and visible.
Cosmetic Dentist at Los Gatos CA
Esthetic & Family Dentistry provides cosmetic dental treatments which are specially designed to meet your needs. We have successfully performed cosmetic dental treatments for numerous patients and would love to achieve your dental esthetic goals. Esthetic & Family Dentistry is located in Los Gatos, California.
FREQUENTLY ASKED QUESTION'S