Three Significant Reasons To Hand-Pick Invisalign Aligners Over Traditional Aligners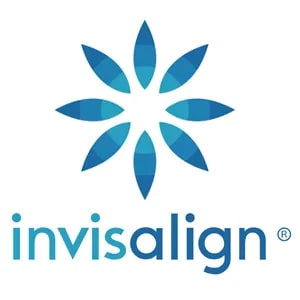 It is feasible now to straighten your teeth without the traditional braces through a new method. Yes, you are now one step closer to getting that perfect smile without any tricky procedures.
If you live in or in the regions surrounding Las Gatos and you want to get your teeth straightened visit Dr. Kamyar Negari at Esthetic and Family Dentistry and get that dream smile today!
Here are four salient reasons why you should hand-pick Invisalign in place of traditional braces.
Easier to maintain:

Unlike traditional braces that have protruding parts and difficult to clean. Invisalign aligners are clear and transparent aligners which help you to clean your teeth quickly. You can brush and floss your teeth twice a day without the worry of being caught between brackets and wires because Invisalign can be easily removed. You no more have to worry about food particles being stuck between your teeth since Invisalign helps you to take care of your oral health and protects your teeth. Visit Dr. Kamyar Negari at Esthetic and Family Dentistry and find out if you are an eligible candidate for Invisalign in Las Gatos today.

Zero food restrictions:

When patients usually opt for traditional braces orthodontists usually provide with a list of food items they must avoid. They are restricted from consuming such food because they can cause damage to the braces by cutting brackets and wires. On the contrary, with Invisalign aligners, you have zero food restrictions. After opting for Invisalign in Los Gatos you can eat your favourite foods without any worries. Just remove your aligners during your meals, but remember to leave them on for 22 hours a day at least.

Comfortable as well as convenient:

There is a high degree of comfort when you opt for Invisalign aligners which are not available for you in any other dental treatment. Invisalign is more convenient as they are specially designed to fit your teeth. They are practically imperceptible and no one will ever find out if you have your aligners on or not. They fit your teeth smoothly and are extremely comfortable without pricking your inner tissues or holding on to tiny food bits.
Visit Esthetic and Family Dentistry for Invisalign in Los Gatos:
Still, wondering how to upgrade your smile to the finest level? The answer is Invisalign. Take a trip to Esthetic and Family Dentistry in Las Gatos and visit Dr. Kamyar Negari. Schedule an appointment and find out if you are eligible for Invisalign. Call us today!
---
---