Family Dentist in Los Gatos CA: Your Go-To Dentist For Your Entire Family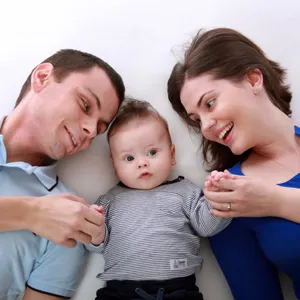 A family dentist in Los Gatos can make your life easy. After all, you won't have to take your family members to the different dentist based on their age. It's because a general dentist only attends patients of a particular age group. And a family dentist accepts patients of all age groups.
Read on to know all the advantages a family dentist brings along.
4 Benefits of choosing a family dentist in Los Gatos CA:
Dental care becomes simple:

With a family dentist; dental care becomes easy and simple. The family dentists like Dr. Kamyar Negari at Esthetic and Family Dentistry have expertise in dealing with all age groups.

So, you can leave the hassle of scheduling appointments one after the other. All the members in a family can avail the treatment at the same time at the same place. It's the reason people here in Los Gatos prefer family dentists.

A broad range of services :

A family dentist offers a broader range of services as compared to a general one. And this is what makes them capable of handling patients of all age groups. Family dentists can: -

Install braces for teens.
Create dentures for adults.
Perform preventive dental treatments like cleaning, or teeth whitening
& more.

In a nutshell, a family dentist in Los Gatos is your go-to dentist for your entire family.

The treatment becomes less fearsome and comforting:

First-timers, both kids and adults, are quite anxious when it comes to visiting a dentist. However, you can lower the chances of this happening with a family dentist. A family dentist will know all of your family member's names and details.

This way, you will be pleasant and friendly while discussing dental health. It can make the entire experience more personalized and less anxious for you.

Easy tracking of the dental history:

It's important to track the dental history to check for progress. But maintaining dental records is hard when there are multiple dentists. It's the reason a family dentist is preferred. Everything is in one place. Even the family dentist can track how you're responding to the treatment.
Is there a reliable family dentist in Los Gatos?
There are numerous dentists in Los Gatos. But locals here prefer Dr. Kamyar Negari at Esthetic and Family Dentistry. It's because Dr. Kamyar Negari is there in the field for over 15 years. He knows what it takes to deliver reliable and effective dental treatment including Invisalign, dental implants, general dentistry and much more. So, if you need a reliable family dentist in Los Gatos, contact Dr. Kamyar Negari. Visit their website to request an appointment or to have a conversation with them today!
---
---