Cosmetic Dentistry: Improve Your Smile and Your Look!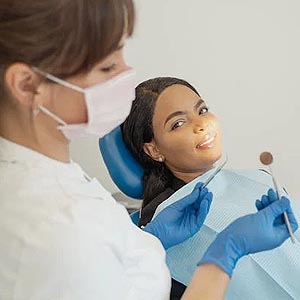 If you're unhappy with your smile, you're not alone. Many people feel self-conscious about their teeth and would love to have a straighter, whiter smile. Cosmetic dentistry can help improve your appearance and boost your confidence. In our previous blog, we have explained 4 reasons to visit a cosmetic dentist in Los Gatos. However, in this post, we will discuss the benefits of cosmetic dentistry and why you should consider getting it done by dentists!
What is Cosmetic Dentistry?
Cosmetic dentistry is a form of dentistry that focuses on enhancing the appearance of teeth. It can range from simple procedures such as whitening to more complex treatments like veneers and implants. Cosmetic dentists use advanced techniques and materials to improve your smile and can even correct misaligned or worn-down teeth.
5 Cosmetic Dentistry Treatments in Los Gatos to Improve Your Smile:
Cosmetic dentistry can have a significant impact on your appearance. Here are a few of the ways it can improve your smile and look:
Teeth Whitening:

Whitening the teeth is one of the most widely used procedures in cosmetic dentistry. It helps remove surface stains from teeth and can make them look brighter and more vibrant.

Veneers:

Veneers are thin shells of porcelain or composite material that can be placed over teeth to improve their shape and color. They can also help to even out any crookedness or gaps in your smile.

Dental Implants:

Dental implants are considered an excellent solution for missing teeth. Our implant dentist in Los Gatos provides a permanent solution, meaning they won't need to be replaced like dentures or bridges.

Invisalign:

Invisalign is a popular orthodontic system that uses clear aligners to straighten teeth gradually without needing metal braces. Invisalign can help improve your smile and give you the confidence to show it off.

Fillings:

Fillings are used to restore the structure of teeth after decay or damage. They can also be replaced with more aesthetic options, such as composite resin, which is tooth-colored and less noticeable.
Conclusion:
Cosmetic dentistry has become increasingly popular in recent years, and it can have a huge impact on your smile and overall look for all good reasons.
These are just a few ways cosmetic dentists in Los Gatos can improve your smile and look. It's essential to speak with a professional to find out which treatments are right for you, such as Dr. Kamyar Negari. With proper care, you can have a beautiful, healthy smile that will boost your self-confidence!
---
---