Cosmetic vs. General Dentistry: What's the Difference?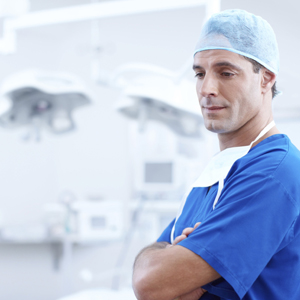 While many of us are familiar with regular dentistry, cosmetic dentistry is a field that often goes unnoticed. Nevertheless, both forms of dental care concentrate on keeping and upholding your overall oral hygiene in various ways. In a previous blog post, we discussed 5 facts about cosmetic dentistry . However, in this blog post, we will understand the main differences between cosmetic and general dentistry.
Difference Between Cosmetic and General Dentistry:
While cosmetic dentistry is becoming more widespread, many people still don't comprehend the distinction between it and other types of dental care.
So, what is the difference between cosmetic and general dentistry? Let's take a look.
General Dentistry in Los Gatos:
In Los Gatos, general dentists treat your teeth and gums, ensuring they remain healthy and disease-free. This type of dental care involves regular cleanings, x-rays to identify problems early on, fillings to repair cavities, root canals to save infected teeth, and gum treatments to prevent infection. General dentists also diagnose and treat gum diseases like gingivitis or periodontitis.
What Do General Dentists Do?
General dentists specialize in providing solutions to patients experiencing discomfort. Restorative treatments typically include:
Extractions
Emergency treatment
Fillings
Root canal work
Cosmetic Dentistry in Los Gatos:
Cosmetic dentist in Los Gatos is more focused on improving the aesthetics of your smile by taking steps like whitening teeth, closing gaps between them, or straightening them out through braces or Invisalign. These procedures go beyond basic tooth care; they are designed to enhance the look and feel of your smile for a more confident you!
What Do Cosmetic Dentists Do?
The most common types of cosmetic dental treatments include:
Veneers for chipped or cracked teeth
Crowns for severely damaged teeth
Bridges to replace missing teeth
Whitening treatments for stained teeth
Gum contouring for uneven gums due to excessive smoking or genetics
Inlays and Onlays
When Should I See a General Dentist or a Cosmetic Dentist in Los Gatos?
The decision to visit a general dentist or a cosmetic dentist should be based on the condition of your teeth and gums. If you experience any pain, discomfort, or irregularities in your mouth, then it is time for you to see a general dentist. This type of dentist can diagnose any issues that may lead to more serious dental problems in the future.
But if you are looking to improve the aesthetics of your smile, then a cosmetic dentist would be the best choice. Their professional services can help you achieve the perfect smile that you have always dreamed of. For example, an implant dentist in Los Gatos can also help you improve the appearance of your teeth through implants and crowns.
Are You Searching for Dentists in Los Gatos?
Whether you need general or cosmetic dental care or a combination of both, you should make sure you visit a qualified dentist with experience in the specific field of dentistry. This way, you can be certain that your oral health is in excellent hands and that any treatments will be done safely and effectively. So don't wait any longer; get in touch with Dr. Kamyar Negari, a dentist in Los Gatos . For more, browse through our website 'Dental Office Los Gatos', or call us at 408-377-8302 right away.
---
---