Can Cosmetic Dentistry Fix Crooked Teeth?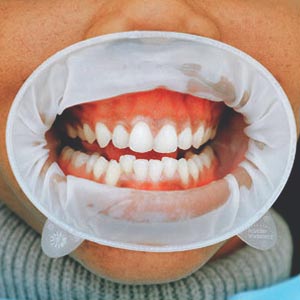 Cosmetic dentists can straighten crooked teeth using a number of techniques. They include: invisible braces, regular braces, mouth veneers, or dental adhesives. While most of these solutions are available from aesthetic dentists, depending on the intricacy of the situation, an orthodontist may be required.
A crooked tooth may be a big cause of anxiety for many people. So if you find yourself in this situation, you may worry if a cosmetic dentist in Los Gatos would have the appropriate expertise and skills to rectify it. In our previous blog, we have explained 5 methods to enhance your smile with cosmetic dentistry in Los Gatos. Read on to discover whether you can rectify bad teeth with the help of cosmetic dentistry.
What are Crooked Teeth?
Crooked teeth are a typical concern for so many people. Aesthetic dentists are frequently sought after to correct this issue. Cosmetic dentistry varies from dental clinics. Because, they may focus on aesthetic concerns while treating. Whereas general dentistry focuses on the entire health and wellbeing of your teeth and gums. A cosmetics dentist is an excellent choice for correcting crooked teeth since they specialise in dental aesthetics.
3 Methods to Correct Crooked Teeth with Cosmetic Dentist in Los Gatos:
Transparent Braces:

If a person has several misaligned teeth, cosmetic dentists will recommend invisible braces to correct the problem. Patients, especially adults, may object to having visible braces. Invisible braces are unobtrusive and fix your teeth without drawing attention to them.

Bonding:

Many aesthetic dentists will recommend dental bonding if you simply have one or a few mildly misaligned teeth. Our Cosmetic dentist in Los Gatos uses resin to give your teeth the illusion of being straight during this process. This is a simple and painless operation that will promptly straighten your problematic teeth.

Veneers:

Dental veneers are an excellent option for people who have crooked teeth or multiple gaps among their teeth. Veneers bind directly to the enamel surface, giving the illusion of straight teeth immediately. Once completed, the process can last up to ten years until they have to be replaced.
Who is the Best Dentist in Los Gatos?
Several people having crooked teeth seek cosmetic dental treatment in order to maintain a better and straight smile. Cosmetic dentists are experts to treat this. They can correct crooked teeth using a range of techniques. The sort of treatment recommended by your cosmetic dentist will be determined by your specific case as well as other criteria such as personal choice.
Conclusion:
Dr. Kamyar Negari at Esthetic and Family Dentistry is the finest dentist in Los Gatos. Dr. Kamyar Negari is an active member of major dental associations in the United States. Consider Esthetic and Family Dentistry to rectify your crooked teeth and more. Browse through our Esthetic and Family Dentistry's website or Call us at 408-377-8302 to gather more information or to arrange for an appointment.
---
---